WP Robot
Affiliate Program
With the WP Robot affiliate program you can be a part of WP Robot's success. You will earn a 35% commission* on any sale you refer!
Already over 100,000$ of commissions paid out in the first year - grab a slice of the cake now!
Sign up for the WP Robot affiliate program!
The affiliate program is managed through e-junkie.com, so you will have to set up an account there to join it, which is a quick and painless process. After that you get access to your affiliate panel where you can find your affiliate links and track your earnings. You can place links (so called hop links) either to the WP Robot main site or specific module pages (i.e. to the Amazon Module). Whenever someone buys WP Robot (no matter what combination of modules he buys) after following one of your links you get a 35% commission on the sale!
Your commissions will be paid on the 15th of the following month, i.e. commissions for June will be paid on the 15th of July.
WP Robot Affiliate Program
ToS
Referring Yourself: Using the affiliate program to buy a copy of WP Robot for yourself is not allowed and no commission will be paid for doing it.
Illegal sites: It is not allowed to promote WP Robot on sites with illegal content. Promotion on warez, porn and gambling sites is forbidden as well.
Spam: Any spam method to promote WP Robot is strictly forbidden. This include e-mail spam, comment spam, irc spam, and all other forms of spammy or unethical marketing activities.
Payment: If you break the affiliate programs terms of service your affiliate commissions will not be paid. If we suspect illegal activities you commissions may be withheld until a manual review is finished.
Termination: If you break the affiliate programs terms of service your affiliate account can be terminated at any time without notice.
* Please note: for the Developer Version only 10% commission is paid.
WP Robot
Control Center Affiliate Program
Currently there is a separate affiliate program for the new WP Robot Control Center. The two programs will be merged as soon as possible and when doing so it will be made sure that all affiliate links will stay intact and redirect correctly.
With the Control Center affiliate program you can earn a huge 30% lifetime commission for every new subscriber you refer. You can sign up here or if you have subscribed to the Control Center yourself you are already a member of the affiliate program as well and can log in here.
Banner
Images
You can use the following banner images to promote WP Robot on your blog or website:

125x125px
http://wprobot.net/layout/banners/125x125.gif




150x150px
http://wprobot.net/layout/banners/150x150.gif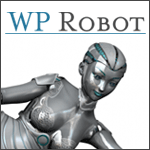 468x60px
http://wprobot.net/layout/banners/468x60.gif




728x90px
http://wprobot.net/layout/banners/728x90.gif




300x250px
http://wprobot.net/layout/banners/300x250.gif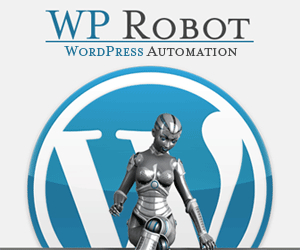 336x280px
http://wprobot.net/layout/banners/336x280.gif